Redondo Beach Trenchless Sewer Repair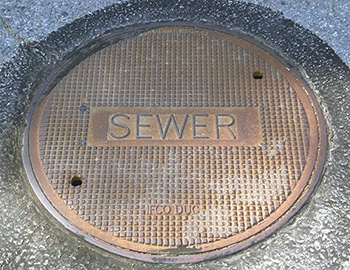 When your sewer lines need repair, but you don't want unsightly trenches all over your property call our Redondo Beach trenchless sewer repair experts. All of our employees are fully licensed, bonded, and insured and when you book with us you can be sure the job will get done right the first time. When you need trenchless sewer repair in Redondo Beach that you can rely on call our team at GR Sewer + Drain at (323) 352-0002. We are proud to be rated A+ by the Better Business Bureau and our technicians conveniently located at 5003 Loleta Ave, Los Angeles, CA, 90041 will provide that award-winning service to you every time.
No Trenches Needed with our Redondo Beach No-Dig Sewer Repair
Avoid destroying your landscaping and repair your sewer lines with our San Gabriel no-dig sewer repair. We know that you've worked hard on your landscaping and tearing it up for repairs is heartbreaking. Luckily our Redondo Beach trenchless sewer repair team can completely replace your sewer lines with practically no digging. Two small access holes are all we need and you'll have a brand new sewer line in no time.
Unbeatable Trenchless Sewer Replacement in Redondo Beach
Our plumbing expertise doesn't stop at repair. If your home was built more than 50 years ago or you are constantly having problems with roots or other blockages in your pipe then it is time to replace your whole system. Luckily, with our trenchless sewer replacement in Redondo Beach you can replace your entire system without unsightly trenches on your property. If you have noticed that your sinks or showers are draining slowly or your toilet backs up frequently don't reach for chemical drain cleaners that will harm your pipes. Call the team at GR Sewer + Drain today and make sewer line blockages a thing of the past.
The Redondo Beach Trenchless Sewer Repair Process
Trenchless sewer repair seems impossible if you aren't familiar with how it's done, but with a few specialized tools and materials the Redondo Beach trenchless sewer repair process is done in only a few steps.
Our plumbers inspect the sewer line with a camera to find the cause of the problem
A boring drill is run through the pipe to clear debris, roots and make way for the liner to be inserted into the line
The cured in place pipe (CIPP) is soaked in resin and inserted into the pipe
The CIPP is inflated and left to cure
Once the liner cures you are left with a single piece sewer line that is much more resistant to root invasion than a traditional line would be.
Our Specialized Redondo Beach Trenchless Sewer Repair Process
GR Sewer + Drain strives to exceed customer expectations with everything we do. We offer same day service when needed and are flexible with our appointment availability. We understand the importance of getting each trenchless sewer replacement in Redondo Beach right, so we never cut any corners with our workmanship. Call our office today at 323-352-0002 to set up an appointment.